Cargo is transported by air in specialized cargo aircraft and in the luggage compartments of passenger aircraft. Air freight is typically the fastest mode for long distance freight transport, but also the most expensive.  
Much shipping is done by actual ships. Shipping is the lifeblood of the world economy, carrying 90% of international trade with 102,194 commercial ships worldwide. On rivers and canals, barges are often used to carry bulk cargo.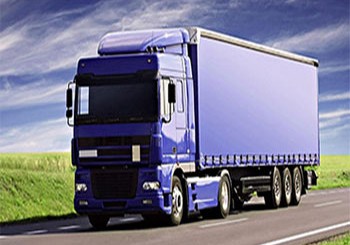 Shipment of cargo by trucks, directly from the shipper's place to the destination, is known as a door to door shipment and more formally as multimodal transport. Trucks and trains make deliveries to sea and air ports where cargo is moved in bulk.